The easiest way to enhance your drone flight experience is to incorporate your mobile device. Here are some of the best drone apps for Android.
5 Futuristic apps for Drones on Android to make your flight better
Excited to drive your new drone? Of course, there is, but first, you need to make sure you have all the tools you need to fly safely. This software is not only suitable for drone applications to control your drone, but also for other tools that make your flight more enjoyable.
Today we will discuss other applications you can install to make the most of your flight. These are some of the best drone apps.
Let's start with a little theory: What goal do you want to achieve before or during the flight? Maybe you are trying to comply with the law to make sure you can fly somewhere, there is an app that can do that. There are some check-in service tools that can help you keep an eye on your flight, or you may just need a weather forecast. Your needs will also vary depending on your drone-for example, drones with cameras and racing drones have different needs.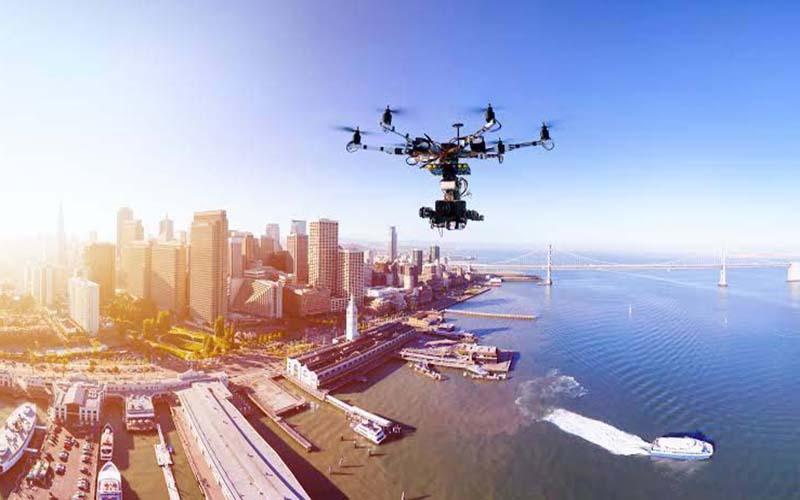 Scroll through the list to see what third-party applications can do for you. We hope to help you find new and useful things.
1.Google Earth
Price: Free
As you know, the first thing you have to do with any drone (after registration) is to find a place to fly. Today, we have several drone mapping apps on our list, which are great for showing you where to fly safely. A safe airport is one thing, but before that, please search for a great airport on Google Earth. Google Earth is free to use on your mobile device or online.
2.Airmap
Airmap is a tool that can do more than just map potential flight locations or help you track your flight. With the support of companies such as Microsoft and Qualcomm, not to mention drone players like Yuneec, Airmap is rapidly becoming the de-facto tool for commercial drone flight. Don't let their commercial drone mapping, geofencing and flight log tools let you down, using real-time traffic alerts in their mobile apps is valuable enough. Your basic needs or commercial pilot business.
3. FAA's B4UFly
Price: Free
Let's keep it simple, FAA is the U.S. drone law enforcement agency. This app will tell you when and where to fly. Stop here, but I think you should know that B4UFly is a bit arrogant sometimes, telling you where you can't fly to. That being said, the app has one of the most detailed lists of airports within a 5-mile radius of each airport. When in doubt, the B4UFly app can be boiled down to the source of how to obtain legal information about UAV flights in the United States.
If your drone weighs 0.55 pounds or more, you need to register with the FAA and put your registration number on the plane. The process is simple, but the cost is $5, and you must be over 13 years old. This entry introduces you to the FAA's drone regulations, and we encourage you to become familiar with these regulations. Drone Rush can also help:
If you fly with payment or other compensation, you must follow different rules and obtain permission to use drones for commercial purposes. We call it Part 107. It is not difficult to obtain, but it will take a while to learn all the rules. We want to help you understand the rules and obtain a commercial license. Check out our drone pilot training materials.
4th Hover
Price: Free
Hover is an underrated application that provides map information and location awareness from Airmap but then adds weather information. Considering visibility, wind, location, etc., Hover may not be the only drone app you need, but if you only park in one place, then this is definitely a reliable choice. Now equipment.
5. DroneDeploy
Price: Free
Below are the applications that we initially hesitated to join. We want to compile a list of the best drone applications that are not targeted at any supplier. In fact, DJI is such a big player and this app is so great that we can't resist it. For DJI Phantom 3 and newer drones, consider DroneDeploy as an alternative controller for your aircraft. The application provides advanced flight planning and autonomous control of drones. Choose a coordinate path and watch your drone fly, let the app immediately control the camera exposure and more. Now, look at DroneDeploy.