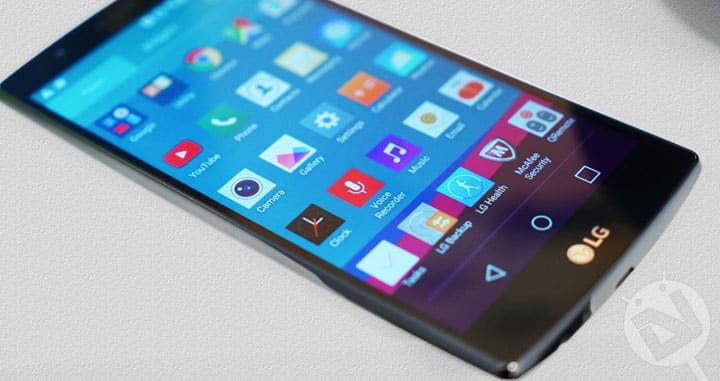 The trend of stuffing new phones with more and more bloat apps has been growing among all major manufacturers. We all like apps and keep looking for new and interesting ones all the time. We love to have useful apps but do we really feel the same sense of affection for the host of apps imposed by OEMs? Certainly, not!
Most of you might be aware that manufacturers make fat income out of shipping 3rd-party apps that promote various kinds of online services and resources. If your phone has come with Amazon or Ebay apps pre-installed, for example, rest assured that the OEM have already received their commission for the nasty act.
Most of such pre-installed apps are usually of little or no use. No wonder, tolerating such useless apps in the app drawer feels so irritating. If you own the all new LG G4, you must be wondering about a safe way to get rid of the system apps (also known as bloatware) from the OEM.
If you got a rooted LG G4, you can easily remove or freeze the bloat apps using a root file explorer or Titanium Backup. In case you don't have root privilege, you can still disable useless system apps. Since disabling some system apps might result in some other errors or FCs, many people hesitate to mess things. It's where Dennisg34's list of safe to remove bloat apps might help you.
Safe to Remove Bloat Apps on LG G4
Note: Please not that the list provided below consists of almost all LG G4 system apps and services that can be safely frozen. It's you who has to determine which apps you want to get rid of.
LG Apps and Services:
AmazonAppStore
AmazonKindle
AmazonMP3
AmazonMobile
Backup Agent
Calendar
DT Ignite
Dual Window 20150320L
ELTest
GCUV
LDB
Leccp
LG Backup
LG Bridge Service
LG GNSS
LG Health
LG Health Agent
LG Intelligent Agent
LG VoiceCommand SpeechPack
LGApduService
LGMapUI
LGSetupWizard
LGSmartCardService
LGSmartCover
LGWernickeManager
LGWfdsServices
LIA Informant
LIA S4URecommender
LLKAgent
Maluuba QVoice Interface
Music
Music
QuickMemo+
Retail Demo Mode
Setup Wizard
Setup Wizard
SlackerRadio
SIM Toolkit
Smart Cleaning
Smart Notice
Smart screen
Smart Tips
System Updates  (Freeze to block OTA updates)
Tasks Storage
Video
Video Trim
Voice Command
Voice Mate
Voice Mate Engine
Voice Mate Speech Pack
Weather
Weather Platform
Wfd Service
Verizon Apps and Services:
com.verizon.permissions.qos
com.verizon.vzwavs
MyInfoZone
MyVerizon
VZCloud
VZMessages
VZMobileSecurity
VZNavigator
VZWAPNLib
VZWAPNService
Verizon Location Agent
VzWSMSFilter
Misc. Apps and Services:
ActionManager Service
Emergency Alerts
EULA
Email
Exchange
FaceLock
FormManager
Google Play Books / Movies / Music / Games / Newstand
Google Drive / Chrome / CloudPrint / Maps / Hangouts / G+
SmartShare.DLNA
SmartShare.MediaServer
SmartShare.Provider
SmartSharePush
Tags
TalkBack
IMDB
NFL Mobile
How to Disable Bloat Apps on LG G4
Well, this part is really easy. Most of the apps listed above can be disabled from by going to Settings> Application Manager> All and then by tapping the Disable button. Besides, you can also use the Debloater Tool for the purpose. Root users can use Titanium Backup app to freeze the desired apps.
[googleplay url="https://play.google.com/store/apps/details?id=com.keramidas.TitaniumBackup"]