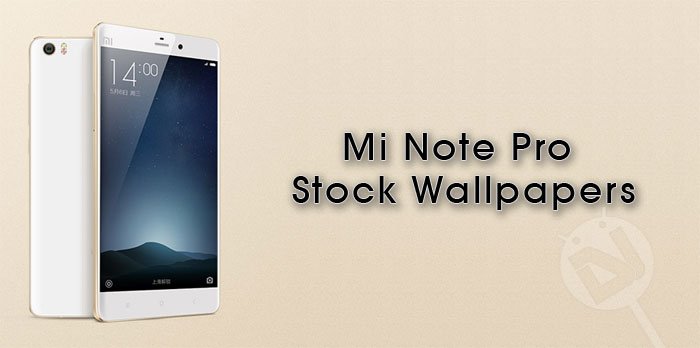 Xiaomi, originally based on CyanogenMod, started with imitating iOS and now it seems to start follow Samsung which immersed the tablet experience with a smartphone's feel. Following the success of Samsung's Note series devices, Xiaomi have launched the Mi Note the last year. There's a large sect of users who prefer devices with whopping displays, and the Mi Note Pro is a series effort from the Chinese OEM to claim a cut in the phablet market. What makes this device more attractive than Samsung's flagship phablet, the Galaxy Note 4, t is the much cheaper price tag.
The Mi Note Pro was unveiled in January this year and is now available for $599. There is still time before we can say if this device will prove a success for its maker or not. However, we're sure that you would like the stock wallpapers from the Mi Note Pro.
being a wallpaper love myself, I always strive to share stunning wallpapers from newly released devices at DroidViews and this time we have the Xiaomi Mi Note Pro stock wallpapers for you. The device mostly has the wallpapers we saw on its predecessor but there are 2 new beautiful wallpapers you must download.
As you can see in the preview above, both the wallpapers are pretty beautiful. What we have for you below are two versions of the Mi Note Pro stock wallpapers. If you got a device with HD or full HD screen, you can download the FHD version and if you would like higher resolution, there is also a 2K version of the wallpapers available.
Download Xiaomi Mi Note Pro Stock Wallpapers
Xiaomi-Mi-Note-Pro-Stock-Wallpapers.zip  |  Mirror link
To download more wallpapers, head over to our Wallpapers Section.