CES 2015 had come to an end after putting an remarkable display of latest gadgets at Las Vegas. For those of you who don't know, CES (Consumer Electronics Show) is the year's first major tech show which plays as a host for displaying new and upcoming gadgets, concepts and innovations. Most of the OEMs and other companies show case their unique ideas and products in the CES every year. If you're a tech enthusiast, then CES would be the first show you'd attend in the new year.
Much like every year, CES 2015 was packed with many new gadgets which gives a peek of what manufacturers have in store for this year. However, there's is not much in this year's CES which isn't expected in the smartphone category. It seems like most of the OEMs are stepping back to put a hell of a show at the Mobile World Congress which is due for March.
Nonetheless, we have great smartphones this year from the CES which would completely blow off your mind. Starting from the smartphone with 320 GB storage capacity to yet another slimmest phone, we have many fresh gadgets to look out for in the coming months. In the smartphone category, we have some new devices from LG, Lenovo, Alcatel and few other minor brands who unveiled some awesome devices.
Here is a list of few of the smartphones displayed at the CES 2015 which might decide your next smartphone.
LG G Flex 2
LG's announcement of the G Flex 2 is definitely the major attraction of CES 2015. Last year's curved G Flex had bought a new design language to the regular flat smartphone designs but was compromised in many major areas for a smartphone. But LG is very keen to give the G Flex concept another try with a revamped design and top notch specs. With the LG G Flex 2, the Korean manufacturer is attempting to take over the smartphone market in the coming months.
LG G Flex 2 comes with the latest Snapdragon 810 processor which is a 64-bit octa-core chipset that brings a major performance boost compared to its predecessors. The device is supposed to come in both 2 GB and 3 GB RAM variants which would be apt for the powerful processor. Apart from being a powerhouse, the device sports a stunning 5.5 inch Full HD curved P-OLED display which brings a pixel count of around 403 ppi. As you'd expect, the G Flex 2 would launch with Android Lollipop out of the box.
LG claims to have improved the self healing technology of the device which would now take a few seconds rather than minutes as in the first generation device. So, LG made a grand opening this year by announcing the G Flex 2 a bit early than expected while the other popular OEMs are hiding for some reason.
Asus Zenfone 2
The Asus Zenfone 2 is the beast of the CES 2015 by marking as the first smartphone to host 4 gigs of RAM. Asus announced three variants of the Zenfone 2, one that sports a 5.5 inch Full HD display with 2 GB RAM, the other with the same screen size but sports a 720p display instead. The powerful of all, boasts a 4 GB RAM and sports a full HD display. The pricing would start at $199 but the pricing of the 4 GB variant is still unannounced.
Speaking of the other specs, it will be driven by a 64-bit Intel Atom processor clocked at 1.8GHz or 2.3GHz. Powered by a mammoth 3,000 mAh battery, the device also offers a 13 MP rear camera with a f/2.0 aperture lens and a 5 MP front cam. It comes with Android 5.0 Lollipop with Asus skin topping it.
Asus Zenfone Zoom
Zenfone Zoom is the second release from Asus at the CES 2015 which is primarily aimed at better camera experience. The device comes with a 13 MP rear camera with 3x optical zoom, a 10 element lens, laser auto-focus and OIS which would be perfect if you're looking for a better camera in a smartphone.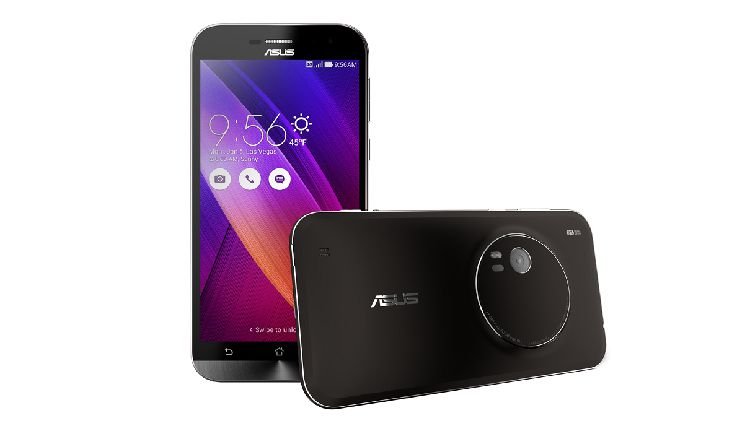 Similar to the other device, the Zenfone Zoom also comes with a 5.5 inch Full HD display and the price tag is set at around $400 which is not too pricey for a device with such specs (on paper at least).
Alcatel OneTouch Pixi 3
Alcatel launched a entire smartphone series at the CES 2015 with the tag Pixi 3 which would make sense if you read further. The Pixi 3 series Alcatel smartphones are capable of running Android, Firefox and Windows operating systems which is cool enough for a budget device. The series comprises of four devices with different screen sizes – 3.5-inch, 4-inch, 4.5-inch and 5-inch.
Another noteworthy feature is that the devices are LTE compatible which is great at pocket friendly tag but we are more convinced that the quality of the devices might be compromised. Nonetheless, it's a great initiative to bring up this concept.
Blu Vivo Air
Blu Vivo Air marks as the slimmest smartphone at the CES 2015 show with a ridiculously thin design at 5.1 mm and weighing at under 100 gms which is remarkably light for a 4.8 inch smartphone. The device sports a 720p resolution display and is powered by 1.7 GHz octa core processor. The camera is a bit disappointing factor of the device with 8 MP rear camera and 5 MP from camera which falls under the line for $200 price tag.
Saygus V2
Many popular flagships are turned down by the users for the mere lack of sufficient storage. But with Saygus V2, it's pretty hard to run out of storage however you may use the device. The Saygus V2 comes with a mind boggling 320 GB storage capacity which includes 64 GB internal storage and two external microSD slots that are expandable to 128 GB each.
Keeping aside the storage, the device looks great with a 5-inch Full HD display, Snapdragon 801 processor which is coupled with 3 gigs of RAM. The device also has a terrific camera pixel count with 21 MP rear camera and 13 MP front camera but the performance can be known only after the availability of the device in the market.
HTC Desire 320 & Desire 826
HTC announced two of it's budget smartphones in the CES 2015 with little improvements to the existing Desire models. The Desire 320 is the revamped Desire 310 and comes with the 4.5 inch display, 1.3 GHz quad-core processor and 5 MP camera. The devices comes with Android KitKat out-of-the-box which lead us to believe that it will comes with a budget price tag.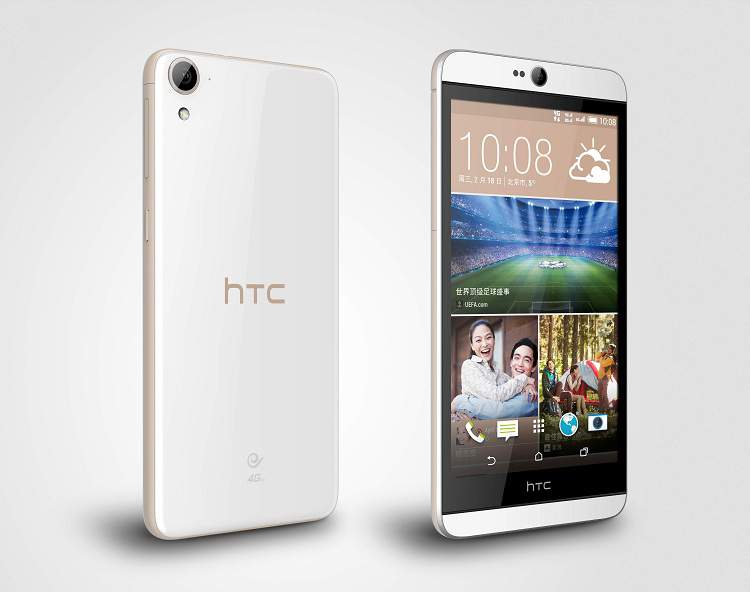 The second device announced by HTC is the Desire 826 which packs decent specs on paper. The Desire 826 sports a 5.5 inch 1080p display which is powered by the Snapdragon 615 chipset which is the new 64-bit SOC from Qualcomm. Other major attractions of the device includes the Android 5.0 Lollipop, 13 MP rear camera, the ultra pixel selfie camera and finally the Boom sound speakers. The Desire 826 might receive a good response if HTC is a bit cautious during the pricing.
Lenovo Vibe X2 Pro & P90
Lenovo also launched two devices at the CES 2015 which comes in line with all the other devices in terms of features. The Vibe X2 Pro is supposedly a mid-ranger with awesome specs like a 5.3-inch Full HD display, Snapdragon 615 64-bit chipset, 2 GB RAM, 13 MP rear and front cameras and comes with Android Lollipop out of the box. The device is priced at $400 which is suitable for the specs provided on the paper.
The P90 is the other device which is also powered by a 64-bit chipset but the chipset maker is Intel unlike the previous model. It includes 2 GB of RAM, 13 MP rear camera and 5 MP front camera and is powered by a mammoth 4000 mAh battery. The device is LTE-A enabled which is supposed to provide great data rates with suitable carriers. The price of the device is subtle at $500 but there are many other exciting devices at this price point which might give a tough competition to the Lenovo P90.
Tonino Lamborghini 88 Tauri
We want to lower the curtains on this lengthy post with the Tonio Lamborghini 88 Tauri smartphone which is extremely and ridiculously priced at $6000 (You could buy all the other flagships of 2015 at this price). Nothing in this device had justified the pricing of the device and it's limited only for people who want some antiques to boast off.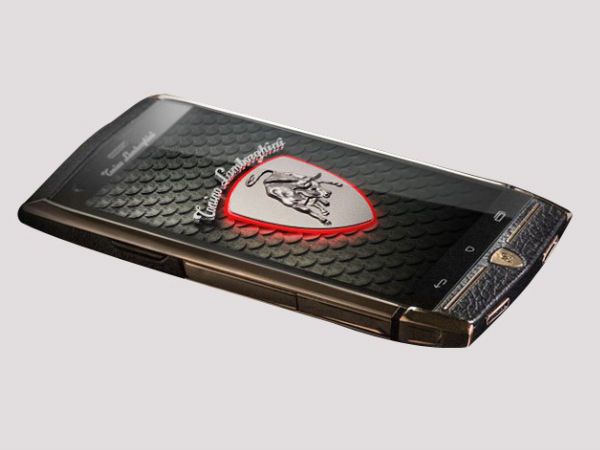 Nonetheless, the 88 Tauri is no slump in terms of specs. It comes with a 5-inch Full HD display, Snapdragon 801 processor, 3 GB of RAM and 3,400 mAh battery. The rear camera is exceptional on paper with 20 MP and an 8 MP selfie shooter as the bonus. The specs are good for a $500 device but it's insane to buy it at $6000 no matter if the device comes with leather finishing and stainless steel frame.
Though CES 2015 is not the host to any extraordinary smartphones, it still has some refreshing models. Cutting down to base, the CES 2015 is all about 64-bit chipsets, mammoth displays and better selfie shooters.
Let us know which of these smartphones might be in your buy list of 2015.